Fleet supply chain management
Our manufacturing experts can help you define your fleet vehicle specifications.
We make sure you have the right vehicles for the job while coordinating every step of the procurement process.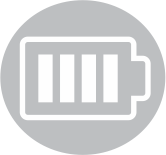 Powerful Allies
ARIZA offers robust supply chain services ranging from strategic consulting to turnkey acquisition and tactical guidance and support.
We can manage the entire supply chain process by soliciting bids from manufacturers and up fitters, monitoring vehicles as they are built, and ensuring they're delivered to you fully-licensed and ready to work. Or, we can work with you and your preferred or designated vendors at any point in the process.
We fulfill our customers' vehicle procurement needs in the most efficient manner while managing costs throughout the entire acquisition process, so you can focus on strategy and the big picture.