Online fleet management platform
Our web-based fleet management platforms let you see all of your fleet and driver information in real-time
Wherever and whenever and you need access to it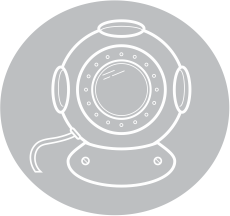 Deep challenges
One of the biggest challenges in managing a fleet is dealing with all of the data in a way that helps you find efficiencies and manage your bottom line.
Questions
How do you keep track of where all of your vehicles may be?
How do you determine the optimum performance of your fleet and the strategy to achieve it?
How can you decide where best to spend your budget dollars?
ARI insights®

ARI insights® sets new standards in flexibility, capability and simplicity. Our customers agree that it is the most efficient fleet information platform in the industry.
Valuable insights
ARI insights® is a unique, customizable and comprehensive web platform that allows you to observe each element that is involved in the operation of your fleet, including:
Supply chain: provides full visibility to vehicle requests and remarketing channels
Vehicle inventory: supports an extensive vehicle database with online updates
Maintenance: immediate access to preventive maintenance programs, maintenance history, regulatory inspections, repairs and more
Accident claims: accident and subrogation accident tracking
Driver safety: provide e-learning and maintain driver safety records with standard scorecards and MVR checks
Fuel: use data capture and exception alerts to promote fuel cost reduction strategies
Telematics: customized fleet-focused telematics dashboards and reporting solutions
Friendly interface
The intuitive, custom design and powerful analysis engine provides customers with a single, consolidated view of the operations of their entire fleet, including:
Customizable dashboards
Key Performance Indicators
Actionable alerts
RSS feeds
Improved web reporting
Bulk emails
Fleet updates
and more
Ariza APP

Ariza APP helps you keep in touch with your operators; it can be used from any computer or mobile device. Drivers can enter information required to effectively feed reports with real-time data. They can also register monthly miles of business and personal travel through an intuitive mobile application. Drivers can check the status of vehicle applications and repairs, order new vehicles, complete assigned safety modules and policy training, and verify the location of fuel stations and suppliers.
Schedule a demonstration of our services, programs and platforms with an ARIZA technology specialist.