We work for a better world
We believe that what sustains us as a company is what sustains us as an economy, a people and a planet
This is why sustainability is an integral part of how we operate our business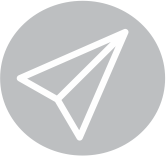 We act in the present thinking about the future.
Clean energy, lower consumption, emission controls. At ARIZA we want a green planet where resources are used responsibly across the globe, so we work hand-in-hand with experts in the field to reduce the carbon footprint and the emission of greenhouse gases. As a company, we know that the best way to guarantee a sustainable future is to take care of the present we have.
Sustainability:
the ARIZA approach
Part of the optimization of a fleet is based on the implementation of clean and intelligent technologies. We instituted a corporate sustainability management system designed to track and advance ARI's ability to drive cleaner, smarter fleet solutions for our customers, enhance the environmental performance of our operations, and promote the well-being of our people
We develop ARI SustainableWorksTM, a consulting service designed to integrate sustainable and clean technologies into the fleet management strategy. Thanks to the analysis of consumption and emissions data, we support the strategic planning and replacement of environmentally friendly fleet practices
We are doing our part
Our commitment to sustainability is simple: to enable our customers to operate fleets that are smarter, safer, and cleaner, while simultaneously delivering significant savings in energy consumption that translate into efficient business operations.
A sustainable company with sustainable clients
With vehicle fleets being a highly visible source of greenhouse gases, fleet operators are feeling increasing pressure from companies, customers and government to configure smarter, cleaner transportation solutions. We know this - which is why we prepared an interactive guide to help fleets implement and maintain a sustainable fleet using a five step methodology.