Our trained experts and programs will help you make the most informed decisions.
Whether you need help acquiring, maintaining, managing, or disposing of vehicles, ARIZA programs and services are designed to help you stay focused on reducing your total cost of ownership.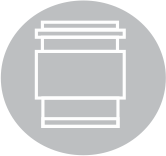 Your success is ours
ARIZA has the experience and technology to ensure your fleet vehicles do the job right, so that driver productivity stays high and vehicle costs stay low. And when your needs suddenly change our vehicle experts are there to help you adapt your fleet every step of the way.