ARIZA sees maintenance as a cornerstone of fleet performance, so we always innovate and provide comprehensive solutions that extend the life of your vehicles and minimize total cost of ownership.
We always innovate and give solutions that extend the life of your cars, taking care of your budget allocation.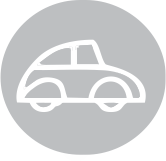 What Drives It
The engine behind our fleet maintenance program is ARIZA Intellifleet®, our core vehicle maintenance system. It's designed to deliver more value in three specific areas of fleet management: compliance, downtime management, and negotiated savings. This fully integrated real-time system allows ARIZA's technicians to negotiate better savings on behalf of our fleet customers and identify issues more accurately so your fleet vehicles remain running and on the road.
With ARIZA you will get:
Visibility of information in real time for decision making
Complete price and repairs transparency
Controlled maintenance and budget expenses
Qualified technicians
ARIZA operates a Tech Center, which has specialized personnel that act on behalf of the client and perform the following activities:
Validate that the repairs are necessary for the vehicle
Check the prices of parts and labor
Authorize repairs when justified
Apply the discounts agreed between ARIZA and the workshop
Follow the client's guidelines according to their operating parameters
Manage and validate the guarantees when applicable
Proactive Preventive Maintenance
ARIZA creates customized preventive maintenance schedules that meet the requirements of your organization, the chassis and equipment manufacturer recommendations, and the conditions under which it operates.
Repairs
When a vehicle goes in for repair, the mechanic performs a preliminary assessment of the problem and contacts our Technical Resource Center for repair authorization.
Flexible Maintenance Parameters
Our fleet maintenance management program is flexible so that you can establish your own maintenance parameters. We work with you to set authorization thresholds that tell our technicians when they can authorize repairs that make sense and when they need to escalate the request to you for approval. And, ARIZA integrates it all with our vehicle replacement programs and "repair versus replace" analysis so our clients can stay on top of then their vehicles may be coming to the end of their useful lifecycle.
ARIZA Open Vendor Network
Many other fleet management companies have a network of preferred providers, which restricts the choices you have when you need to repair your vehicles. ARIZA has an open network of more than 2,000 vendors. across the country, including repair shops in remote areas and vendors who can provide onsite mobile repairs, and other specialized services. Vendor performance is monitored and managed on an on-going basis to ensure best-in-class service.
Warranty of repairs
ARIZA technicians check the complete history of each vehicle. If said vehicle is eligible for the application of the warranty, the technician will assert it before the workshop, regardless of the nature of the repair. If ARIZA recognizes a fault pattern in out of warranty vehicles, we will negotiate with the various manufacturers to obtain the best solution.
Visibility of information
Through our ARI insights® platform our clients can follow up on the repairs of their vehicles in real time and have access to a control panel with the main alerts and indicators on their fleet.