Fleet Licensing and Compliance Services
Offering the most comprehensive range of services for all of your fleet's licensing, registration and compliance needs.
Our fleet licensing and compliance experts combine tenure-level experience and unmatched ability to keep your fleets within the legal and in compliance with regulatory standards.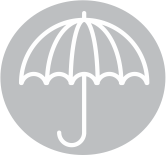 The same laws, a better way to get attached.
ARIZA offers licensing and compliance services for fleets of varying sizes and degrees of complexity. We handle registration, city and county decals – both new and renewals – replacement of lost or stolen documentation and license plates, title transfers to other states and more.
Initial Licensing
ARIZA can manage the initial licensing process so that your vehicles are fully licensed, registered and ready to work. Our Licensing Services team of experts prepares all documentation in-house and processes the licensing and compliance needs through an established network of transportation and licensing agencies.
Total coverage
ARIZA approaches every licensing event with the customer in mind. Our main focus is working directly with the transportation and licensing agency to provide the most cost effective and timely results. Regardless of the approach, ARIZA provides complete transparency in all our licensing and compliance services and will provide detailed invoices for all fees, taxes, etc. involved in any transaction.
Integrity and trust
In the business environment, the value of transparency acquires greater weight every day. That is why the integrity of our employees and business partners is essential to achieve the growth and permanence that allows Ariza to be the leader in the field of fleet management. We know that it is only possible to establish trust and long-term business relationships, when is characterized by transparent decisions and actions.
Documentary regularization
Do you know how your fleet is in terms of vehicle procedures?
In Ariza we have an exclusive program to regularize your vehicle procedures in a documentary way for the authorities, with the confidence that your vehicle fleet is up to date, avoiding downtime and fleet availability.
Our value proposition includes documentary audit, vehicle judgment, regularization and a proposal for continuity in the work model.