Technological innovation in fleet management
It requires a very powerful technology to optimally manage a fleet, specifically, software capable of handling high volumes of data in real-time
Our challenge: create new and complete solutions that add value to our customers
25 % of our budget is invested in advanced technology development
Twenty-five percent of our operating budget is spent on research and development of information and technology systems. We create highly useful tools that automate data processing and provide valuable information about each specific aspect of your fleet. Thanks to our reporting alerts and interface configuration, the information needed for strategic decision making will always be complete, in a single portal and within reach.
Our team of fleet management professionals understands the needs of our customers and designs systems capable of managing, monitoring, analyzing and making sense of the data to facilitate the actions that are required in the optimization of fleet operation.
Our investment in technology is a fundamental pillar that has allowed ARIZA to remain a leader in fleet management, simplify the operation and facilitate strategic and efficient management thanks to our wide range of tools, systems and procedures.
ARI insights®, an award-winning, globally recognized online system to optimize fleet management.
Dashboards with state-of-the-art technology thanks to robust data analysis.
ARIZA® is the only company that uses this revolutionary in-memory technology to give a new dimension to fleet management.
Virtually unlimited data integration, which facilitates the transmission of files between ARIZA® and HR platforms, billing, administration or any area determined by the customer.
And, definitive telematics solutions that provide an analytical and genuine vision into a client's fleet operations.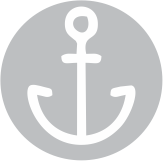 We want your opinion
We know listening to you is a great source of continuous improvement, which is why the updates of our systems are based largely on the experience of you as users, as well as the development of new solutions. We are eager for new challenges from our customers that translate into simplifying and optimizing their work.