A Practical Alternative for a Momentary Need
The benefits and backing of a large company without the constrains of a forced deadline
ARIZA offers tailor-made solutions because sometimes circumstances demand a customized support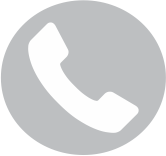 We are as Flexible as Your Short-Term Needs
A telephone call or an e-mail is enough to have a vehicle available that allows you to eliminate the expenses of an expensive rental or to minimize time without a vehicle.
We strive to find innovative alternatives that meet the high service standards of our customers. That's why we design an easy, accessible and immediate solution so that you always have the options you require to keep your supply chain in optimal operating conditions.
Characteristics
1. Request billing delivery and collection cost information
Available through a phone call or via email
Service quote maximum in an hour
No security deposit (except individuals)
Free mileage and insurance included (non-deductible)
2. Logistics of delivery and collection of the vehicle according to the needs of the client
Complimentary valet in metropolitan areas
Special rate for transportation to other states when the rent is greater than 30 days
Value-added information
Cost benefit analysis of express rental vs. an in-house pool
Preparation of reports by cost center, location, etc.
3. Billing
Monthly Reports
Credit (15/30 days)
Detail of vehicles available for rent
Special conditions